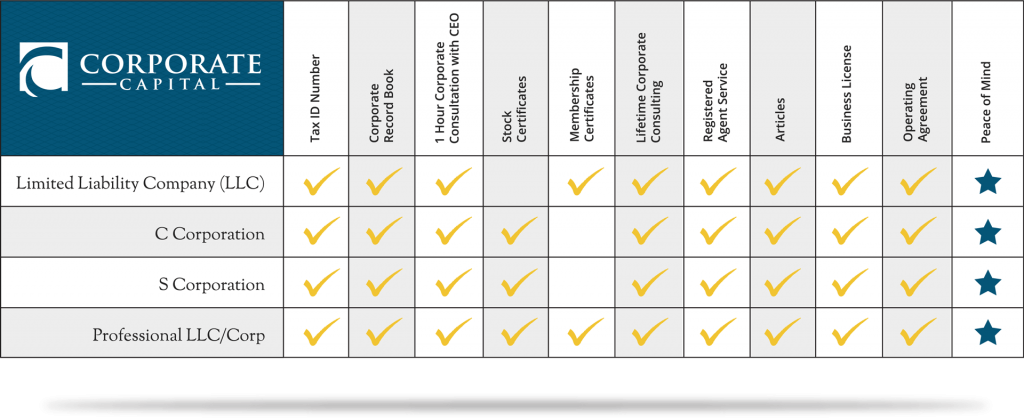 While many business owners choose to incorporate their businesses in the states in which they reside and conduct their businesses, this is not mandatory. You are welcome to incorporate your business in whichever state you choose, regardless of where you live and work. Nevada is known for providing businesses with a "corporate haven," as it offers strong asset protection and tax treatment.
Some of the benefits of incorporating your business in Nevada include:
No corporate or personal income tax
Zero taxes on corporate shares
No franchise tax
A business court that minimizes the time, cost, and risk of commercial litigation
At Corporate Capital, we make incorporating your business easy and beneficial to you as the owner. When incorporating with us, we offer:

Our team is more than happy to answer any questions you may have regarding the Nevada Corporation, achieving corporation in Nevada, or incorporating your business in another state. We will help you start your business right the first time!