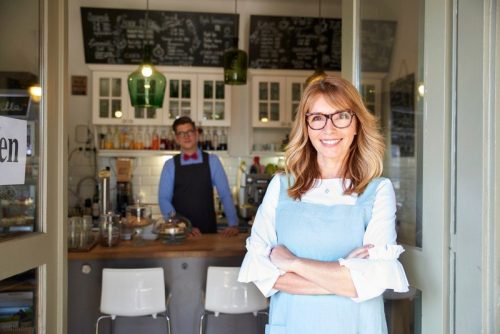 January is a great time to take stock of where your business is at and what it needs, whether you are starting a business or continuing to manage and grow one. At Corporate Capital, we want to help you start 2020 off with a bang by being prepared for what 2020 could bring. Now is the time to document your business goals and create a plan to stick to them. You can boost your business by implementing the following tips.
3 Tips to Support Your Business for 2020
Tip #1: Set Clear Goals
To help your business drive revenue and growth take a moment to create clear goals that hold you and your team accountable for results. You can do this by making sure the goals you set are measurable, achievable and realistic. Set Quantifiable Goals! Make your goals are specific, commit to them, set a deadline and, most importantly, reward yourself when your goals have been met.
Tip #2: Training Budget
To help your business grow, be prepared to invest in the professional growth of your team. Consider offering them the training they need to help them stay abreast of the latest technology, regulatory requirements, changes in products or services, and branding for your business. Calculate a budget for their training to help them and your business succeed. Do your research, because training has become much easier and much more cost-effective. Most training can be done online, which nearly costs traditional training costs in half! The money saved on training can be reinvested back into your business!
Tip #3: Prioritize Data
Now, more than ever, business revolves around data. As a savvy business owner, you want your data to be both accurate and properly managed. To help your team follow the best practices for your business's data management, measure your data routinely, clean the databases regularly, and evaluate the ongoing data flow. Check and see if your business needs a CRM (Client Relations Management) to insert specific information about your customers. This will help you track client data, identify new sales and potentially help you with upsales!
Why Corporate Capital?
For business owners, our goal is to help you maximize your profits from the product or service you provide for your clients or customers. Our comprehensive services can help your business thrive using our essential services your business needs, all under one roof. It starts when you form your corporation and continues with ongoing maintenance as your business flourishes.
Corporate Capital can help you create a corporation or LLC in any one of the 50 states while specializing in Nevada and Wyoming. We take care of your bookkeeping and accounting services so that you are prepared for making important financial decisions with the help of meticulously maintained records. We help you build corporate credit so your business gains the capital it needs to grow and expand. We help you with your corporate (or personal) tax planning and preparation as well as write trusts that will protect your business assets.
If you are starting a business, Corporate Capital provides you with:
– Business Plans
– Corporate Structure
– Nevada Corporations
– Business Partner
– Registered Agent Service
– Starting Your Business
– Virtual Offices
– Why Nevada
If you are managing a business, Corporate Capital offers:
– Living Trust & Asset Protection
– Bookkeeping Services
– Business Credit
– Company Privacy
– Compliance
– Estate Planning
– Financial Privacy Corporations
– Irrevocable Trust
– Living Trust
– Tax Strategies
Are you ready for your business to begin with a bang for 2020? Our team of licensed professionals at Corporate Capital is ready to help you protect and maximize your business savings! Are you looking to start a Nevada LLC or a Wyoming corporation? Are you wanting to build business credit or get a business loan? Do you need help preparing your corporate or personal taxes? Then you have come to the right place.
Our team of experts can help you with your business every step of the way. Start by giving us a call today at 855-371-0070 to reserve your FREE consultation! We are located in Las Vegas, NV, and help clients throughout all of the 50 states. If you are ready to join over 13,000 other satisfied business owners across the country who are working with us, there's no better time than NOW! Wherever you are in the United States, Corporate Captial is ready to help you make the most out of your business in 2020.