Speak With A Consultant Today. 855-603-4566
Save Time And Money Today! We Are Experts In Personal And Corporate Taxes.

Licensed And Certified Public Accountants

Federal / State Tax Preparation – All 50 States

Quarterly Reviews Of Tax Liability

Comprehensive Tax Planning Strategies
Maximum Tax Deductions And Compliance

Full Review For Tax Saving Opportunities

Year-Round Consulting For All Clients

Tax Advisory And Support For IRS / State Audits
Schedule A Free Consultation
Fully Dedicated U.S. Support
Account Manager | CPA | Tax Specialist | Yearly Support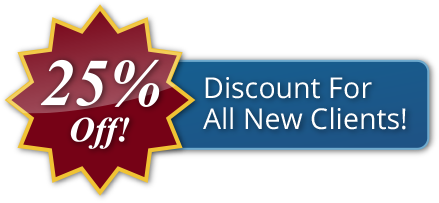 Who Is Corporate Capital?
We at Corporate Capital are what you are looking for in a tax preparer for your individual and corporate tax returns. We have licensed CPA's and professionals that are always current on the most recent tax laws both from the IRS and your individual state. More than that, it is very important to us that we spend the time to get to know our clients and their personal and corporate needs. Spending that extra time provides the best results for our clients because it is more than just entering numbers. It is providing a professional and quality service that our clients walk away from knowing they want to come back to Corporate Capital for years to come.
Tax Software Partners




We Service Hundreds Of Clients Nationwide With TOP Ratings.
"Corporate Capital spends the time to recognize my needs as a business owner and individual. Believe me when I say that a load was taken off of my shoulders the year I started with Corporate Capital. Taxes scare me and I trust them to help me prepare and file my returns. That trust has paid off every year."
Jared Jensen
Rayd, Inc.
Salem, UT

"I have no clue when it comes to taxes. I know how to run my business and make money and it was important for me to find someone that I was comfortable with. These guys have a relaxed but very professional atmosphere which didn't intimidate me when I walked through the door. That isn't typical for a tax firm. I know, I've searched. Go with Corporate Capital. You won't regret it."
Tim Rawls
Fastech CLS, Inc.
Palm City, FL

"Holy Cow! Thank goodness for Corporate Capital! I'm serious, thank goodness for Corporate Capital!! The IRS was after me for years for taxes I did not owe. I signed up with Corporate Capital and they fixed it within a couple of months. I've been using them for both my corporate and individual taxes for four years now and every year brings new challenges. They may be sick of me and my issues but I'll never go anywhere else."
Alison Lawton
A & E, Inc.
Louisville, KY