Questions? Speak With An Expert Today. 855-767-1977
professional
Bookkeeping Services
for your business
– We Service Nationwide –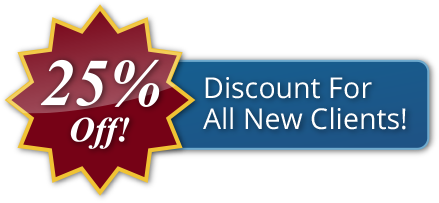 Schedule A Free Consultation

Bookkeeping Clients Receive:
Bookkeeping Services Tailored to Each Individual Client with Daily or Monthly Entries and Consulting
Service Provided by Accounting Professionals
Profit & Loss and Balance Sheet Review on a Regular Basis
QuickBooks File Housed Online, at Corporate Capital, or at Your Home/Office
Review of Corporate Financials to Ensure Maximum Tax Deductions and Compliance
Monthly Bank and Credit Card Statement Reconciliation
Payroll Management Services
1099 Creation
Never Worry About Bookkeeping Again
There are many bookkeepers and bookkeeping companies that do not understand accounting. They simply enter transactions from bank and credit card statements. Inaccurate financial statements are of no benefit to you as a business owner. Corporate Capital is not a typical bookkeeping company. Corporate Capital has accountants that provide you bookkeeping services no matter what industry you are in or where you are operating. Your financial statements are going to show you how your business is truly performing. One of the great things about our bookkeeping service here at Corporate Capital is that we are tax planning with every transaction entry we make. Because our professionals understand accounting and taxes, we can marry both worlds and put you in the best possible situation to limit your tax liability and/or purchase that next asset. It's not a one size fits all world and we can create a program to fit each client's specific needs. Allow us to help you and your business become the best it can be. We would love the opportunity!
We Service Hundreds Of Clients Nationwide With TOP Ratings.
"I'm a sole proprietor and sell tools in Hawaii. The first thing Corporate Capital told me when I met with them for the first time is to keep business and personal expenses separate and to not run my business from my bank balance. That's exactly what I was doing. I used one bank account for everything in my life and I based my opinion on my business' performance on what my bank balance showed me each morning. Corporate Capital opened my eyes to say the least. I now know what my company makes and what I can expect to pay in taxes when I file my returns next year. It's a great service."
Jacob Wind
ODKAI, LLC
Kailua Kona, HI

"These guys handle all the accounting for my companies. They handle everything and all I have to do is login to my QuickBooks online account at any moment to see how each business is doing. I have never had an accounting question that isn't explained to me so I understand it. They have helped me understand why my numbers are what they are and have allowed me to do things to help my businesses grow. I feel like I'm not running around clueless anymore. Maybe I am and they're just too nice to tell me!"
Chuck LaPenta
CNP, Inc. – ABC, Inc. – etc., etc.
Las Vegas, NV

"I have high expectations for anyone I hire to help me and my businesses. I expect answers to my questions in a timely manner and I expect to be treated with respect even though I don't understand numbers or accounting. These guys have been a perfect for me. I get answers to emails at midnight on a Saturday night. I get answers to what they probably think are dumb questions. They treat me and my wife (who has nothing to do with my business) with the utmost respect. These aren't your typical accountants. They have personalities and they make you feel comfortable with every conversation. I've never once regretted handing over all my accounting needs to these guys. Never."
Bill Magee
Magee Counseling Services
Universal City, TX