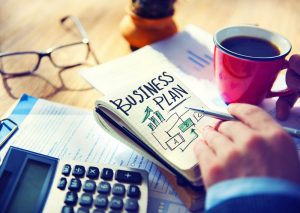 Are you interested in starting up a business? If so, the most important task you have that lies in front of you is making sure your business plan is in order. With an effective business plan, you will have a strategy and guidelines to successfully implement the desires you have for your company. Our team at Corporate Capital Inc. specializes in building business plans for all your business needs.
Our team will do the heavy lifting for you in determining what your company needs to survive and thrive. We will gather information about the market, assess any competition that you may come into contact with, determine your target customers, analyze potential risks, and follow through on all underlying issues and paperwork that needs to be done in and around the business. We will also help you determine your business goals and outline new ones that should be considered.
Our highly specialized team will make sure all SWOT, industry, local, and situation analyses are thoroughly conducted to ensure the maximum growth potential of your company. Any promotions, advertising, public relations, and market strategies the can be implemented will be included in a marketing plan to help you understand what you need to do to be successful. Furthermore, we will also offer financial projections and data on potential lenders.
Knowing where your company stands and where it's going is helpful, but we take it a step further by giving you income and expense plans for up to five years. With our help, and a business plan tailored to all your desires, we can make sure your business will have its best chance for success. For more information, you are please call our office in Las Vegas, Nevada at 855-371-0070. We look forward to speaking with you.