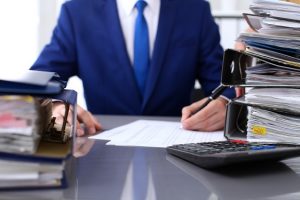 Many business owners often forget to keep well-noted or up-to-date books and records within their own company. Letting little things slide or go unrecorded can be dangerous to your company. Did you know, if you keep your bookkeeping up-to-date, you can improve your company and become better focused on the company needs?
Bookkeeping assistance can help your company keep charts and records that can reflect the company's budget, needs, and even goals. Having a record of monthly statements, you can get a better visualization of the direction your company is going. Credit card statements, deposits, checks, and many more services or transactions you do can be entered into a QuickBook online system to help you keep as current as possible as your company grows.
Having the ability to use these resources and information online is extremely valuable because it can make other processes in the company, like tax liability or finances, easier to maintain and complete. Payroll management is also an important asset to the company, which can help you handle your employee payroll and taxes.
If you are looking for help with your bookkeeping in Nevada, please contact Corporate Capital today at 855-370-0070. Our team of experts can assist you with your bookkeeping and payroll management needs.